April 13, 2018
Celebrate cherry blossoms in Flushing Meadows with traditional Japanese arts and a tea ceremony
(By It's in Queens) Queens is blooming and booming!
NYC Parks and the Japanese American Association of New York will host the Sakura Matsuri Cherry Blossom Festival in the vicinity of the New York State Pavilion and the Astral Fountain in Flushing Meadows Corona Park on Saturday, April 15, at 11 a.m. Admission is free.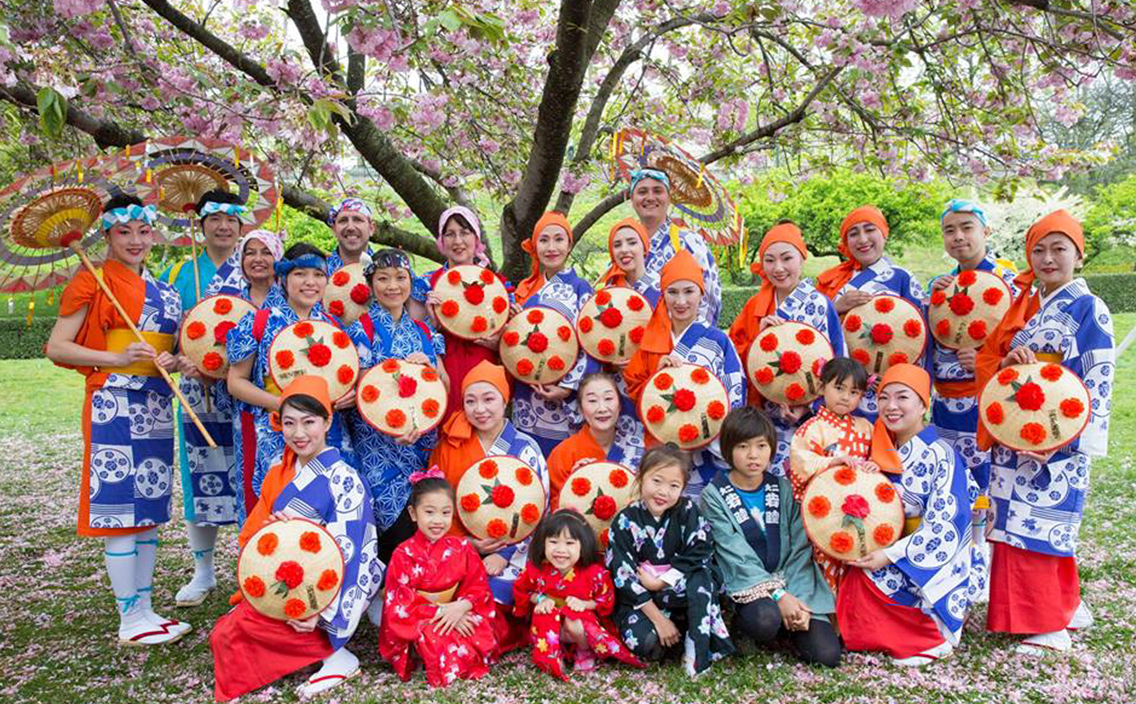 This 13th annual, two-hour festival celebrates the pinks, purples, and delicate whites of cherry blossom season and "Hanami," a Japanese term for appreciating the beauty of flowers. But it's also a celebration of Japanese culture.
Thus, festivities will include a Taiko drumming performance by Soh Daiko, the East Coast's oldest Taiko group (established in 1979). With its origins in ancient agricultural rites and music from Shinto shrines and Buddhist temples, Taiko has been used to summon good spirits, scare away evil ones, encourage warriors in battle, communicate news, and enhance theatrical productions for centuries.
Then, the Japanese American Association Chorus and the New York Okinawa Club with Jimpu-Kai New York will sing, the Japanese Folk Dance Institute of New York will lead a short-but-colorful Hanagasa Ondo Parade, and the Urasenke Tea Ceremony Society will serve beverages as per a centuries-old style aimed at fostering goodwill.
"Sakura Matsuri" translates from Japanese to English as "Cherry Blossoms Holiday."