January 1, 2018
City Realty: Jean-Gabriel Neukomm Talks "East Meets West" Design in Flushing Megaproject Tangram
Tangram, named after the popular Chinese puzzle, is one of several new mixed-use developments adding to the real estate boom of Flushing, but its distinction lies in its massiveness, its amenities, and its "East Meets West" design. The neighborhood, which has a longstanding Asian culture and residents who are more likely to own than rent, presented a great opportunity for developers F&T Group (the same co-developers of the nearby Flushing Commons) and SCG America to present something innovative that would also complement the surrounding area. So, they brought in a team led by someone who knew a little something about European and Asian design – award-winning architect and interior designer Jean-Gabriel Neukomm, a former principal with SPAN Architecture whose previous work includes everything from Calvin Klein stores in Singapore and China to the interiors of Downtown Brooklyn's The Ashland.
CityRealty recently had the chance to chat with Neukomm on his background, his style, and his work for Tangram House, the residential portion of Tangram which features 317 luxury condos.
When did you decide to enter the world of interior design? What drove you to it?
As my firm grew from doing smaller, bespoke projects to large-scale endeavors, we decided it was critical to pursue our vision through the design of the interiors. The ability to work on all aspects of a project's public face, from the layouts to the graphics, gives our work a level of coherence and consistency it would not otherwise. I also feel, as a practitioner deeply interested in the social/connective aspects of our field, that working on furniture and interiors allows us to design environments to suit the kinds of interactions we feel are important. The layout and design of furniture is what helps define the different scales at which these interactions occur – from someone reading a book alone on a cozy chair to dinners for 50 – all of these need to be accommodated when doing a project like Tangram.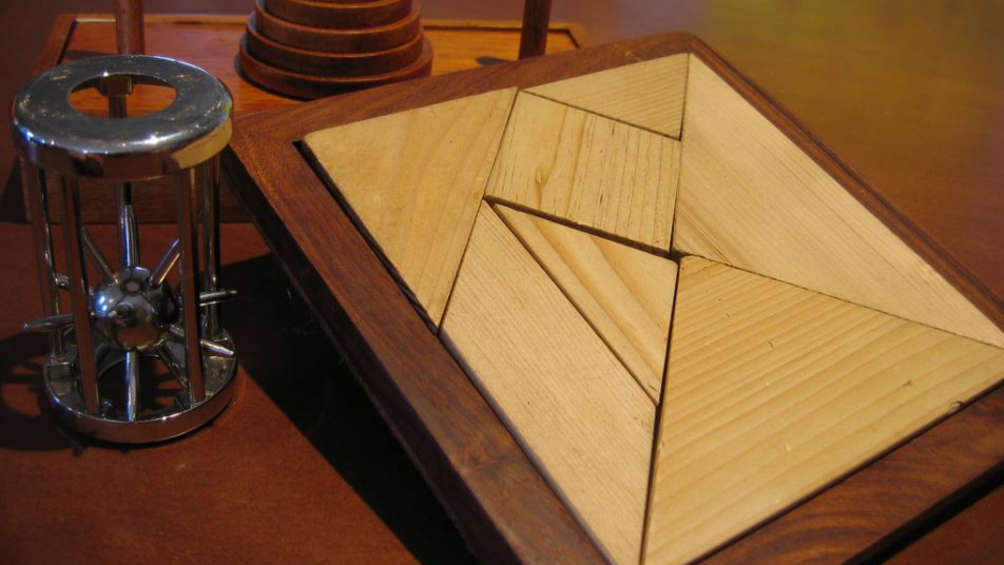 How does the interior design of Tangram House – named after the Chinese puzzle – live up to its name?
As a child, I was fascinated by the tangram puzzle, and always enjoyed the limitless possibilities such simple forms could create. In our project for Tangram, we relied on the geometry in a similar way – by creating simple, geometric building blocks, we could create a number of interwoven motifs and details throughout the project that share a common formal identity. It allows us to have a level of design consistency throughout, from the lobby's sculptural wall installation to the pulls in the bathroom vanities.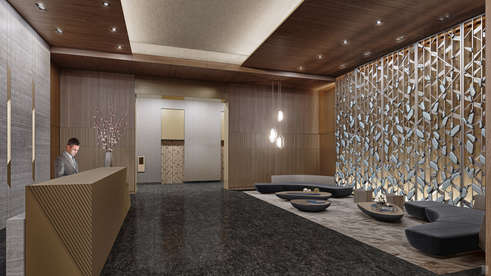 How difficult was it to combine your European design background with Flushing's Asian culture? Was there any overlap?
There is much overlap in the sense that the Asian clientele is extraordinarily receptive to, aware, and appreciative of European design culture, so I don't think there was a tremendous leap to bridge the gap. I do think my own European background speaks to many of the project's aspirations, notably in the use of materials and details that resonate historically. In general, in my practice, I feel that the building blocks we employ should have a sense of history, and, with F&T's help, we were able to collaborate with vendors and craftsmen who shared that ethos. The execution of the kitchens, for instance, was done by an incredible Italian company that spans generations and is well-steeped in how to produce work of an exemplary quality. The tile we used was also from an Italian company, again going back several generations, but using the most-up-to-date production techniques. It is encouraging that the "old world" is often able to step into the future, and it is something we very much rely on in our partnerships.