September 23, 2019
It's a Buyer's Banquet This Fall in New York City The developments launching this fall, from Manhattan to Queens, are filled with unique amenities and modern designs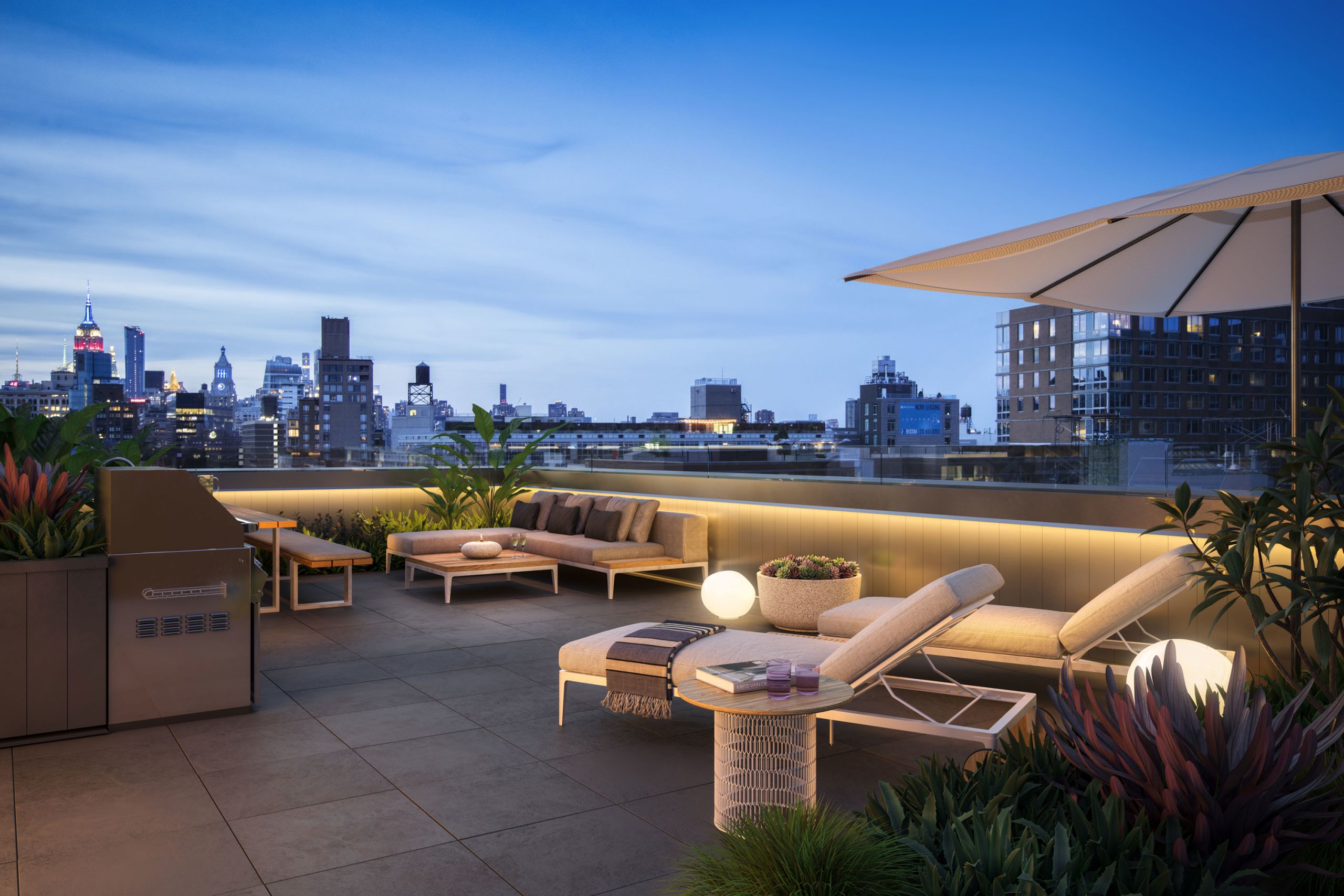 From Harlem to Downtown Brooklyn, a new crop of condominiums is coming to New York City this fall. And whether buyers are looking for something classic or cutting edge, they are spoiled for choice.
Listing inventory was up 8.2% year over year in the second quarter of 2019, according to Douglas Elliman's Manhattan Sales Report for that time period. That represents the seventh quarter of increases, and is almost 19% higher than the 10- year quarterly average.
However, sales of new developments were up 56.5% in the second quarter, the Elliman report found. But much of that activity was in advance of New York's increased mansion tax, which went into effect July 1. Once a flat 1% fee on all residential sales over $1 million, it's now a progressive tax that starts at 1.25% for homes between $2 million and $3 million and goes up to 3.9% on those $25 million or more.
The median price for luxury real estate was $6.15 million, up 5.1% in the second quarter compared to the first quarter, according to the report. At the same time, the median price for new development slipped 15.6% to $2.45 million compared to the first quarter.
In such a crowded market, developers are coming up with unique amenities like soundproof rehearsal space, curated fitness centers and teahouse-inspired pavillions to stand out. And projects are going up all around the city, with new luxury options reaching as far as Flushing, Queens.
Here, Mansion Global takes a look at a few new projects set to launch sales this fall.
Tangram House West, 37-09 College Point Blvd, Flushing
The tangram, a Chinese puzzle of seven pieces arranged to create a new shape, was the inspiration behind the 132-unit project in Flushing. The 13-story glass-and-steel building, with a series of balconies reminiscent of the shapes of tangram, was designed by Margulies Hoelzli with interiors by architect and designer Jean-Gabriel Neukomm. It's the second tower in the development—Tangram South was the first and is sold out—and will include 275,000 square feet of retail space. Tenants will include a food court, the Beer Assembly (Flushing's first beer garden) and a 4DX movie theater from Regal Cinemas.
The Renaissance New York Flushing Hotel is also part of the project.
Number of units: 132 Pricing: Estimated to start around $680,000. Prices for highest- end apartments not yet available Developer/architect: F&T Group and SCG America/Margulies Hoelzli Unit sizes: Studios to four bedrooms, plus a collection of penthouses Amenities: Residents can enter the building from a private porte- cochère to its lobby, which has a 24-hour doorman. There's a 8,000-square-foot health and wellness club, with a sauna and salt room, 60-foot indoor saltwater lap pool and another separate heated pool for relaxing. Outside, there's space for outdoor fitness classes and an outdoor lit tennis court, plus a one-acre garden with a teahouse-inspired pavilion with private seating, dog runs and outdoor grilling areas. Website: tangramnyc.com