October 18, 2019
Queens' Flushing Neighborhood Welcomes Two Acclaimed International Restaurants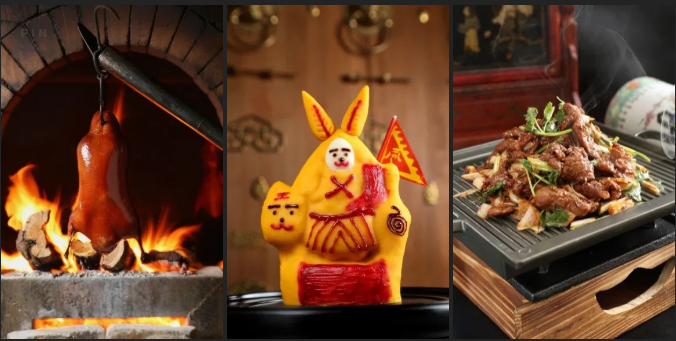 Tangram, the 1.2 million square foot mixed-used development transforming the lifestyle of Flushing, announced the signing of two incredibly popular, international restaurants: Ju Qi, a cult-favorite eatery among millennials and tourists that specializes in authentic Beijing cuisine, and Meet Fresh, a Taiwan-based dessert bar known for its fresh, natural and healthy ingredients. A major moment for New York City, this announcement signifies Ju Qi's first location in the U.S., and Meet Fresh's second New York outpost. Both restaurants have inked 10-year leases at Tangram, with Ju Qi committing to a 6,377-square-foot space and Meet Fresh to an approximately 2,000-square-foot space in the development. Both eateries are slated to open in 2020, with Meet Fresh aiming for March of that year.
A game-changing project for the area, Tangram encompasses two residential towers, retail space, a food hall, Flushing's first beer garden, curated office space and a host of other experiential amenities. These two restaurants also join Xiao Long Kan Hot Pot at Tangram, one of the largest and most popular hot pot chains in China, which is slated to open its first North America location at the development in summer 2020.
Headquartered in Beijing with 20 locations across China and one location in Sydney, Ju Qi celebrates old Beijing-style cuisine through peerless dishes and an immersive dining experiences. Named after traditional Beijing dialect signifying a person being mannered, righteous, generous and straightforward, the restaurant's signature dishes include the incredibly creative mashed potato dish shaped like Lord Rabbit, fried rice presented in the shape of a traditional honeycomb briquette, Peking duck, fresh duck roasted with fresh fruit and barbeque lamb, and Sanbuzhan, a hot egg pudding favored by the fourth emperor of the Qing dynasty. The design of the space at Tangram is inspired by a grand courtyard in Beijing.
Meet Fresh is one of the largest international dessert chains that has over 1000 stores across Asia, New Zealand and Australia. Meet Fresh is lauded for its fresh, natural and healthy ingredients, and Instagrammable treats such as taro balls, herbal grass jelly, mochi, mango shaved ice, boba tofu pudding, green tea with whipped cream, and hot almond soup.
Both restaurants joined the many other global restaurant brands that are expanding in the United States with outposts in Flushing. Among them are: Pappa Rich, the wildly popular Malaysian fast casual restaurant, the famous Sichuan-style hot-pot chain HaiDiLao and Xiao Long Kan Hot Pot, one of China's largest and most popular hot pot chains.