FAST TRACK TO US GREEN CARDS - Assisting families around the world to become permanent residents of the United States.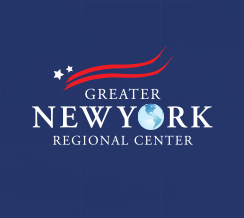 December 14, 2019

EB-5 REDEPLOYMENT OPTIONS

Redeployment of EB-5 capital is one of the most important concerns for both existing and prospective EB-5 investors today. GNYRC's EB-5 redeployment platform provides its investors the flexibility to select an EB-5 redeployment investment option to suit their specific needs depending on the duration of their respective redeployment periods, liquidity needs, desired capital returns, and

view more
May 9, 2017

I-526 exemplar approval

USCIS has determined that GNYRC's new project – Fulton SCG II Debt Fund for Project Tangram complies with EB-5 requirements.

view more
NO OFFER TO SELL ANY SECURITY IS MADE BY THIS WEBSITE. THE INFORMATION ON THIS WEB SITE IS NOT AN OFFER TO SELL OR SOLICITATION OF AN OFFER TO BUY AN INTEREST IN ANY INVESTMENT OR FOR THE PROVISION OF ANY INVESTMENT MANAGEMENT OR ADVISORY SERVICES. ANY SUCH OFFER OR SOLICITATION WILL BE PURSUANT TO EXEMPTIONS FROM REGISTRATION REQUIREMENTS SET OUT IN APPLICABLE SECURITIES LAWS AND MADE ONLY BY MEANS OF DELIVERY OF A CONFIDENTIAL PRIVATE OFFERING MEMORANDUM RELATING TO A PARTICULAR INVESTMENT TO QUALIFIED INVESTORS IN THOSE JURISDICTIONS WHERE PERMITTED BY LAW. PAST PERFORMANCE IS NOT INDICATIVE OF FUTURE RESULTS.